March for TPS Justice/ Marcha Por la Justicia TPSiana
February 12, 2019 @ 9:00 am

-

3:00 pm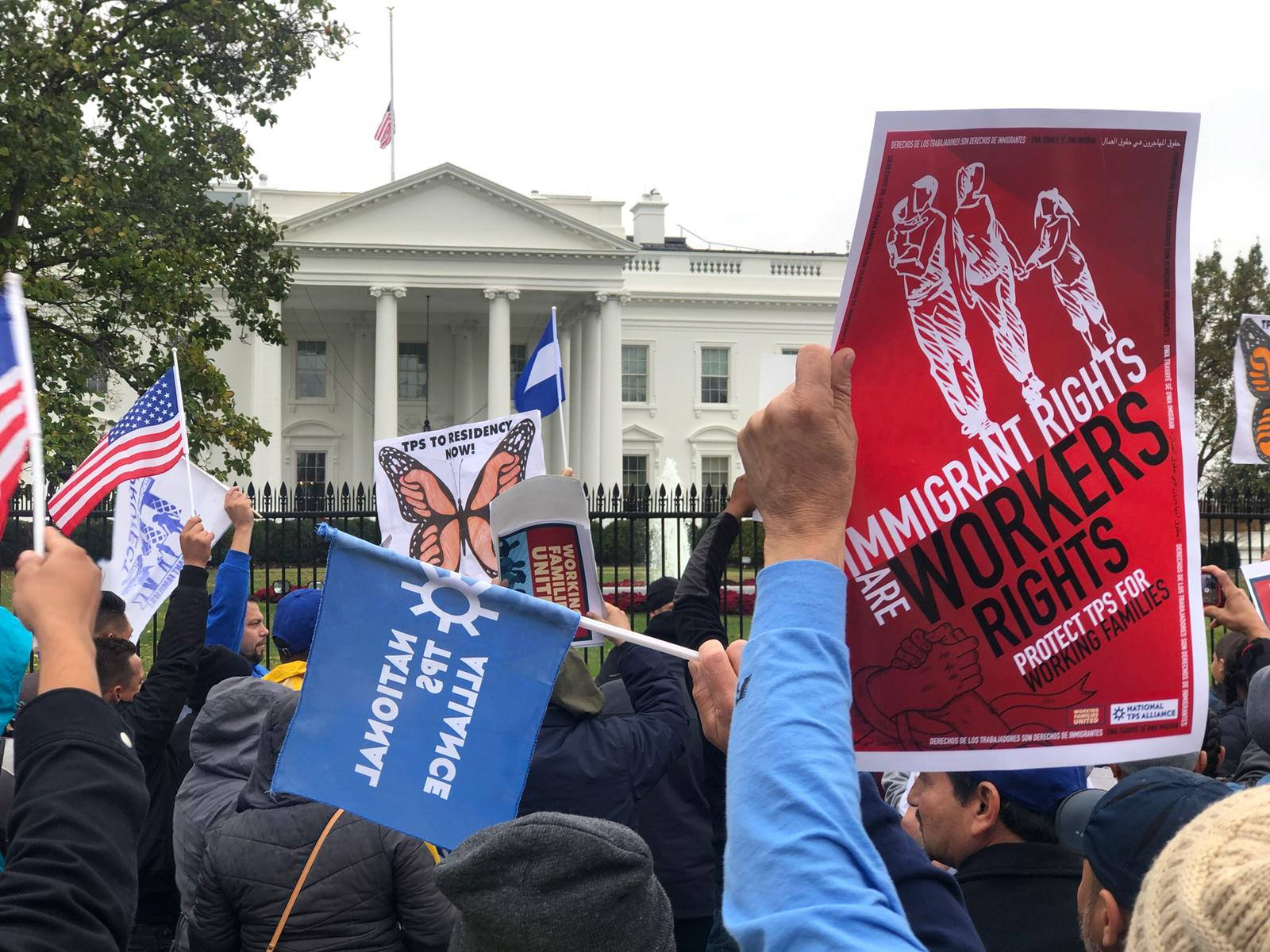 The National TPS Alliance invites you to march in solidarity and let decision makers know we want justice and permanent residency for our families! Join families, workers, allies, DACA recipients and TPS holders of all 13 nationalities, as we take the streets of Washington D.C.
We will be convening at the White House at 9 am and from there we will begin our march around important places in the nation's capital. Dress warm, as wintertime in D.C. is extremely cold! Spread the word!
In his first two years in office, President Trump moved swiftly to strip the legal status of nearly half a million TPS holders from half a dozen countries. After decades of periodic background checks and working with a legal status and work permits, TPS holders and their families have been left in limbo by the Trump administration's unconstitutional termination of TPS.
TPS families, workers and their children, many of whom are DACA recipients and mixed status families are calling on the incoming U.S. Congress to protect TPS and create a pathway to permanent residency for TPS families. The National TPS Alliance has endorsed the American Promise Act authored by Rep. Nydia Velazquez (D-NY), the only TPS legislation that ensures individuals from all 13 countries issued TPS are protected and provides a pathway to permanent residency.
~~~~~~~~~~~~~~~~~~~~~~~~~~~~~~~~~~~~~~~~~~~~~~~~~~
¡La Alianza Nacional TPS te invita a marchar en solidaridad y decirles a los legisladores que queremos justicia y la residencia permanente para nuestras familias! Únase a familias, trabajadores, aliados, beneficiarios de DACA y los de TPS de las 13 nacionalidades, mientras tomamos las calles de Washington D.C.
Nos reuniremos en la Casa Blanca alrededor de las 9 am y desde ahí comenzaremos nuestra marcha alrededor de lugares importantes en la capital de la nación. ¡Vístase abrigado, ya que el invierno en D.C. es extremadamente frío! ¡Corra la voz!
Fondo: En sus primeros dos años en el cargo, el presidente Trump se ha movido rápidamente para quitar el estatus legal a casi medio millón de beneficiarios de TPS de media docena de países. Después de décadas de verificaciones periódicas de antecedentes y de trabajar con un estado legal y permisos de trabajo, los beneficiarios de TPS y sus familias quedaron en el limbo por la terminación inconstitucional de TPS por parte de la administración Trump.
Las familias de TPS, los trabajadores y sus hijos, muchos de los cuales son beneficiarios de DACA y familias de estado mixto, están solicitando al Congreso entrante que proteja el TPS y cree un camino hacia la residencia permanente para las familias TPSianas. La Alianza Nacional del TPS ha respaldado la Ley de Promesa Estadounidense creada por la Rep. Nydia Velázquez (D-NY), la única legislación de TPS que garantiza que los individuos de los 13 países emitidos estén protegidos y proporciona un camino hacia la residencia permanente.